If you can dream it, we can do it!
Food & Beverage | Perfume & Cosmetics | Furniture & Home Furnishings
Fashion | Automotive | Consumer Electronics
Tailored Solutions for Every Need
SealLux is an extremely flexible resin coated label seal to meet all your needs for customization of your packaging. There are endless
options of shapes and decorations. You can reproduce your own design and implement it with our advanced offset printing, high resolution digital printing, or silk screen printing used along with our computerized plotter cutter technology.
SealLux is an award winning product used for countless applications ranging from packaging and branding of wine, spirits, cosmetics, food, pharmaceuticals and fashion. The capability of our product leads us to discover new applications every day.
The choice of adhesives used is important. In relation to the material on which the label is applied (wood, glass, paper, plastic, metal, etc.) we are able to provide the best 3M adhesive suited for your application.
We start with your logo or design and our skilled graphic designers will mock up the design and send out a proof of the medallion seal or domed label for approval. Once the artwork is approved, our production time can range from 4 to 6 weeks. Contact us for your
next project. We can provide you with the most competitive quotes in the market.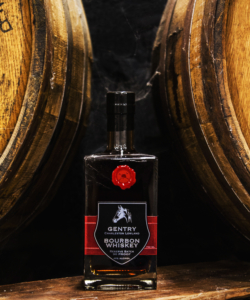 SealLux is an award winning innovative bespoke luxury label company, with applications ranging from packaging and branding of the wine, spirits, cosmetics, food, pharmaceutical, fashion and the cannabis industry.
About SealLux
At SealLux we create exceptional labels, seals and medallions, designed with full resin, partial resin, clear resin, metal or real wood.

The SealLux Medallion Label is produced in Italy. After years of research and development and patenting the process, these medallion labels seals can be produced on Pressure Sensitive (PS) Tape for high speed manufacturing line application. SealLux can also produce the medallion on sheets for hand application. Now, practically every commodity can benefit from our creative output. There is virtually no limit to size, shape, quantity, color, or foil decoration.
Contact Us & Kick Start Your Project.
Interested in working together? Just let us know some information about your project. Send us the size of the seal or medallion, your logo or design wanted and quantity needed and we can help design the perfect medallion label for your packaging needs.
Have a questions for us? We would be happy to answer your questions. Contact the SealLux team.